Yul Edochie's brother, Linc, reacts after he was accused of mistreating the actor's first wife, May
August 5, 2022
Linc Edochie, Yul Edochie's brother, has reacted after being accused of unfollowing and failing to support his brother's first wife, May.
Yul Edochie, who has been married to his first wife, May, for 17 years, married colleague Judy Austin as his second wife in April. Although his brother, Uche, stated at the time that their family was opposed to the union.
Uche claimed in an Instagram post that Yul's marriage to actress Judy Austin was not supported by the Edochie family, who advised him against proceeding with the marriage, but he refused.
Linc Edochie, Yul Edochie's brother, came under fire from online in-laws after he commented on the actor's latest Instagram post, praising him for his tenacity.
Instagram users trooped to Linc's comment and accused him of unfollowing May on Instagram, never celebrating her wins, and overall being unfair to her.
In response, Linc debunked the claim that he unfollowed his sister-in-law on Instagram and slammed his critics for basing their judgment on internet reports rather than real confirmation of the truth.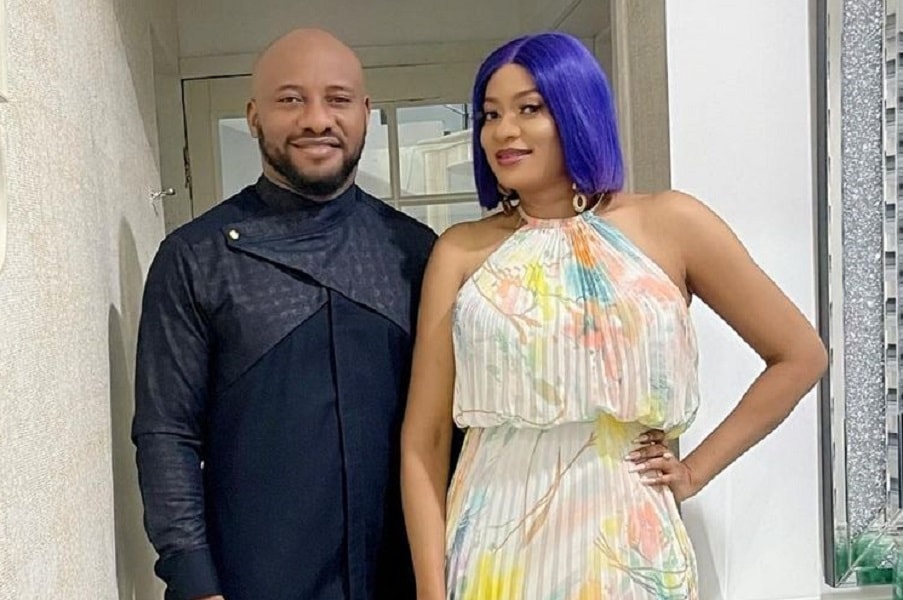 "Please verify before attacking me. I didn't unfollow anybody. According to late Tupac Shakur, don't judge me if you don't know me…Abusing my family over what you know nothing about except reported speeches online makes me laugh in Swahili. I won't trade words with you. Have a blessed day." He wrote.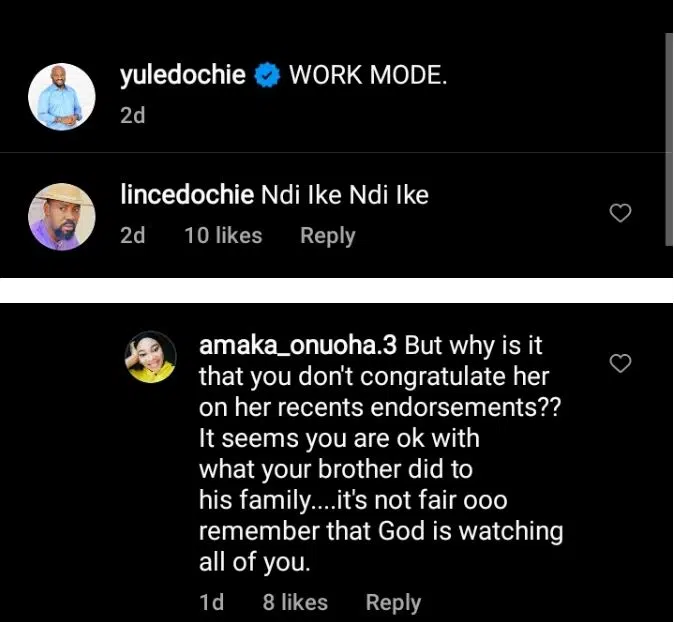 See their exchange below,