Are you a music lover or an upcoming Ghanaian musician searching for the Top 10 Music Producers In Ghana?
If your answer is YES, then no more worry because xorlali.com has gathered in this article, the best music producers in Ghana who are behind most of the hitz songs in the country and the world.
As we all know it's the music producers that are behind most of the songs we hear such as putuu, nominate, sore, Melissa, forever, and many more.
Due to hard work and determination, Ghanaian music producers are counted among the best beatmakers in the world and are also making waves through their gifted skills and coining music genres.
Also: Toyota Rental, How to Get a Good Car Rental Offer
With this growth, I have researched and put together 10 top music producers in Ghana who are performing well in the music industry and lifting the name of Ghana High.
Before we move on, let us explain some of the terms people have been confusing with music producers in Ghana. We are going to look at music producers, mix engineers, beatmakers, and sound engineers. They all have one common thing but they are different.
Who is a Music producer In Ghana
A music producer is also called a record producer. Music is also known as a record. Music producers produce the song, help in the arrangement of the lyrics, hooks, and bridges. He also oversees the recording of the song.
Who is a Mix engineer in Ghana
As the name sounds, he is responsible for mixing the elements in a song to give clarity and quality song. Have you ever listened to any of the songs mixed by  Appietus, Kaywa, or Mix Master Garzy?
These are some of the people who we call a good mix engineer. Clarity and quality are found in their song. The vocals and the instrumentals of a song are recorded separately. The role of a mix engineer is to mix them together to give perfect harmony.
Beatmaker
The beatmaker makes the beat or the instrumentals.
Sound engineer
A sound engineer can be found in the church, radio/TV station, at a live concert and in the studio. They ensure a good output of sound without any hitches.
Top 10 music producers in Ghana
Here is the list, you can check if your favorite made it;
1. Mix Master Garzy
Benjamin Garzy Mensah, better known as Mix Master Garzy, is a Ghanaian record producer, sound engineer, disc jockey, and singer. He has produced songs like "Pull up" by StoneBwoy, "My baby" by Stay Jay ft. R2Bees, "Enemies" by Jupitar ft. Sarkodie, "Iskoki" by Samini, "O is Agye Obi Girl" by Captain Planet of 4X4 and more.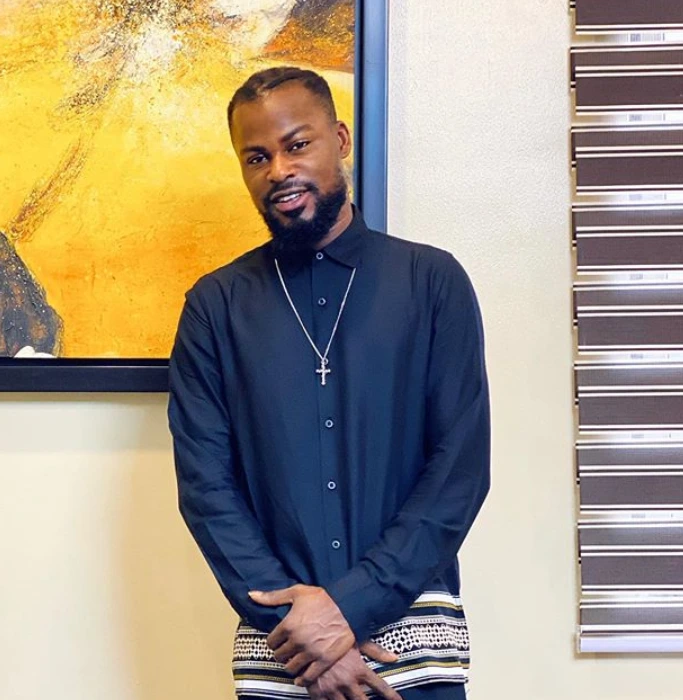 2. Kaywa
David Kye popularly known as Kaywa in the showbiz industry is an award-winning Ghanaian sound engineer, music producer and CEO of Highly Spiritual Music. He is the name behind many hit songs in Ghana when it comes to beats. He has produced songs like "Makoma" by R2Bees, "Jennifer Lomotey" by Sarkodie ft. Ofori Amponsah, "Trumpet" by Kurl Songx, "Do the Dance" by Asamoah Gyan ft. Castro, "Where my baby dey" by Samini and more. He has with the likes of R2BEES, Sarkodie, Kurl Songx, Bisa, Kojo Antwi, Castro, and more.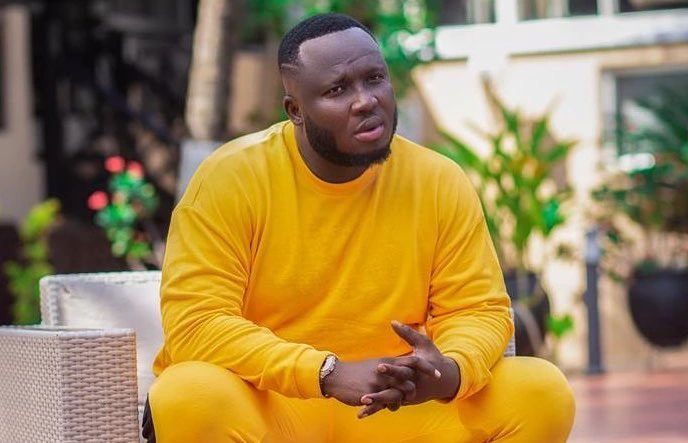 3. KillBeatz
Joseph Kwame Addison, popularly known as KillBeatz, is a Ghanaian music producer and sound engineer from Tema. He is a member of music group R2bees and is also the CEO of Legacy Life Entertainment, which has signed the Ghanaian musician King Promise. He is the beat maker behind hit songs as such Angela, Oh Yeah, Selfish, Hey Sexy, Thank God, CCTV and more. Working with artistes such as Sarkodie, King promise, R2Bees, Burna Boy, Wizkid, Kuami Eugene and more great musicians.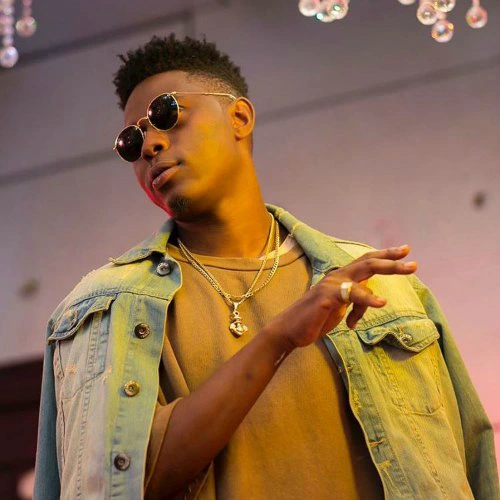 4. M.O.G. Beatz
John Kwesi Dosunmu-Mensah popularly known as M.O.G Beatz, is a Ghanaian record producer and composer who specializes in Afro-pop, Hip hop, Afrobeats, R&B, Hiplife, Fuji and Highlife.He has collaborated and performed with numerous gospel musicians, including Ohemaa Mercy, Joe Mettle, Denzel Prempeh, Jekalyn Carr, Danny Nettey, Nii Okai, Ron Kenoly, and also with Sarkodie.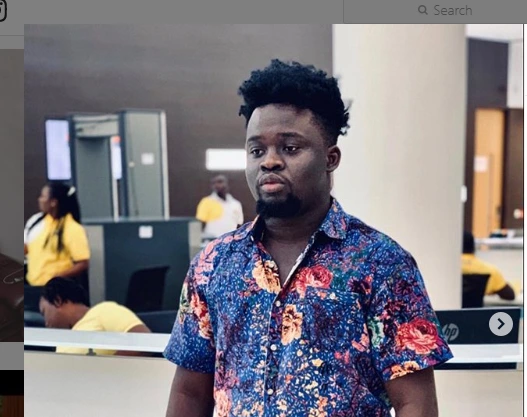 5. Cashtwo
Cashtwo for the past few years has taken Ghana music to a whole different level with his unique production skills and creativity. He is a 21st century phenomenon and has reinvented music to his own standard.He has virtually worked with almost everybody in the industry.
From the 'A list of top to the upcoming musician. Cash 2 is behind the HIT song 'Do The Dance' by Asamoah Gyan & Castro's. Cashtwo also produced Dobble's 'Ei Mana', Scorpy's '2 Much Money',Guru : Akonta Fried rice and more I've lost count of Cashtwo's accomplishments.
Cashtwo has also launched their own record label 'Global Waves Entertainment' which is yet to house some of the finest Ghanaian talents and brand them with their highly skilled productions.
Mostly you will hear 'Ray and Cashtwo … On the beat …', you should know it's Cash in action. CLICK HERE to download and listen to some productions and hits produced by Cashtwo.
6. Richie Mensah
Richie Mensah (born 17 May 1986), better known by his stage name Richie, is an award-winning Ghanaian singer-songwriter and record producer. Richie is the owner of Lynx Entertainment record label. He has produced more songs like "Give me Blow" by Asem, "Simple by Bradez, "Fire" by Becca ft. Samini, "Wengeze" by Eazzy, "Best In Me" by Efya, "Ebeyeyie" by Kuami Eugene, "Say You Love Me Skit" by KiDi, "Borkor Borkor" by MzVee ft VVIP, "Natural Girl" by MzVee ft Stonebwoy, "Dancehall Queen" by Shatta Wale ft MzVee and more.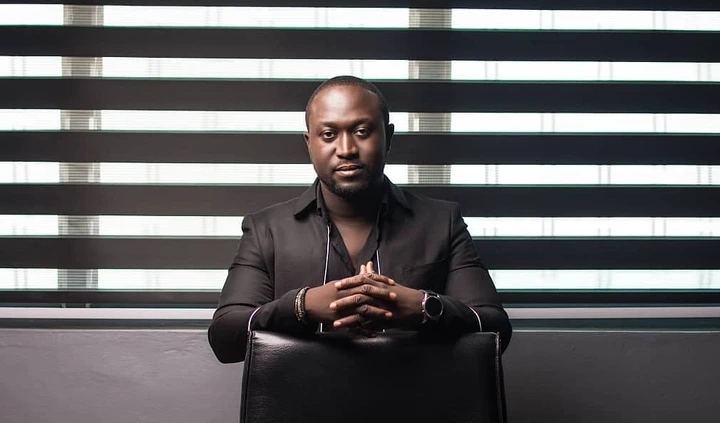 7. WillisBeatz
William Osafo, also known as WillisBeatz, is a Ghanaian-born sound engineer, record producer, and DJ from Takoradi. He is best recognized for producing Shatta Wale's hit singles "Taking Over","Forgetti", "Sponsor" by Ebony Reigns and "Osey" by Nero X and "Made In Taadi" by Kofi Kinaata.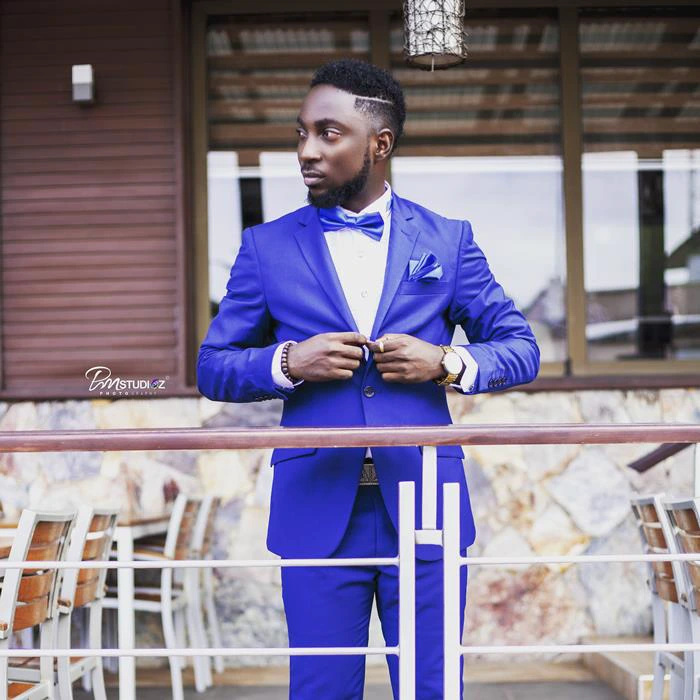 8. DJ Breezy
DJ Breezy is a Ghanaian DJ, Songwriter, record producer and audio engineer. He is currently affiliated to Black Avenue Musik. His major production includes "Tonga" by Joey B, "Personal Person" and "Shiehor" by Dblack ft Castro, "Seihor" by Castro ft DBlack.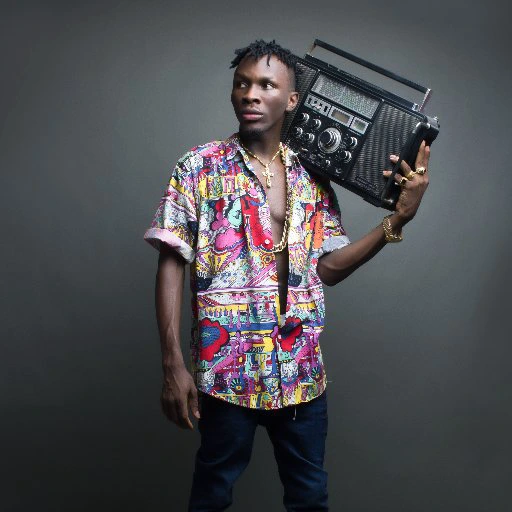 9. Mangom
Joseph Bulley known professionally as Magnom in the showbiz industry, is a Ghanaian record producer and recording artist, who produces music ranging from Hiphop, dancehall, and Afrobeats. He worked with several top artistes such as Sarkodie , VVIP, Samini , Edem , Raquel, Guru, 2face Idibia , Shaker, Flowking Stone, Asem and Popcaan and other musicians.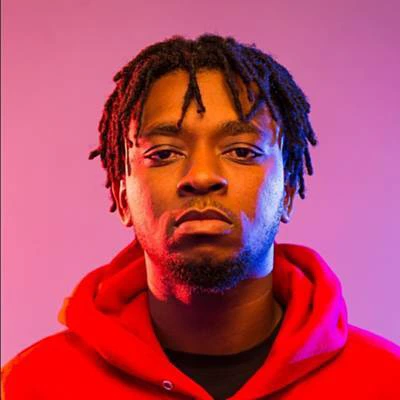 10. GuiltyBeatz
Ronald Banful (born January 17, 1990),known professionally as GuiltyBeatz, is a Ghanaian DJ and record producer. He has produced song such as "Bad girl" by Jesse Jagz ft. Wizkid, "Sample You" by Mr. Eazi and his hit "Akwaaba" featuring Mr. Eazi, Pappy Kojo & Patapaa.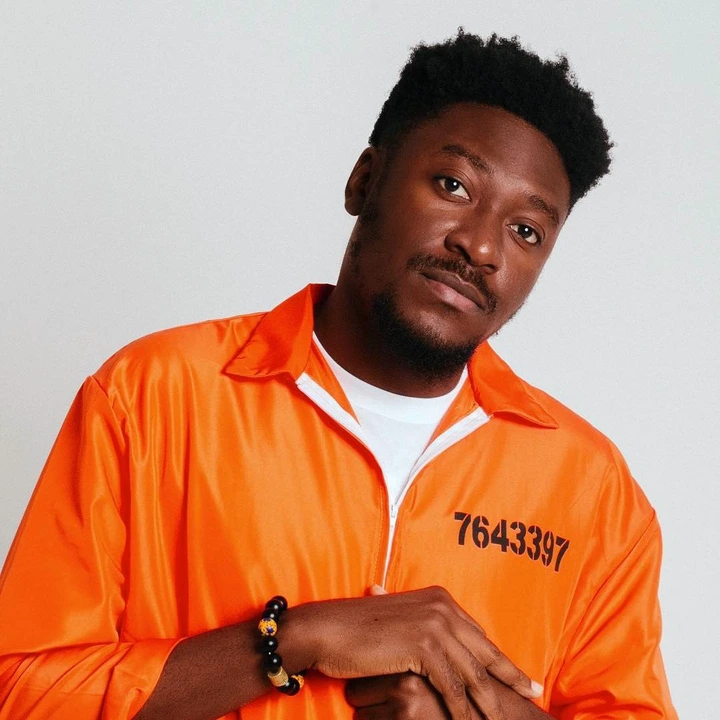 11. Streetbeatz
Bright Kwame Appiah, popularly known by his stage name Streetbeatz, is a Ghanaian record producer and creative director from Tema. His major productions include Stonebwoy: "Bawasaaba," Sarkodie: "Adonai Remix Feat Castro," Keche: Diabetes Ft. Bisa Kdei, Edem: Zero To Hero Ft. Akwaboah, Criss Waddle: Bie Gya Ft. Stonebwoy, Donzy: Club Ft. Sarkodie & Piesie, R2Bees: Plantain Chips, Stonebwoy: Hero, Stonebwoy Feat. Beenie Man: Shuga, Stonebwoy: Tuff Seed, Admiral T Feat. Edem: Hello Hello, Fuse ODG: Happy Yourself, Stonebwoy: African Party, Adina Feat. Stonebwoy: Take Care Of You, Darkovibes Feat. King Promise: Inna Song and more.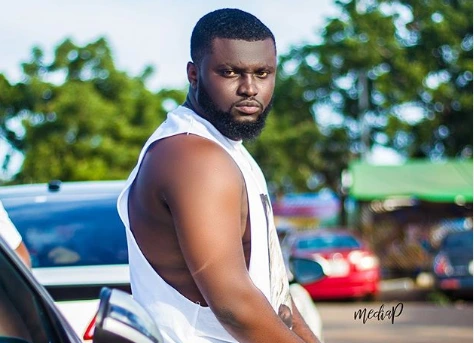 12. Paq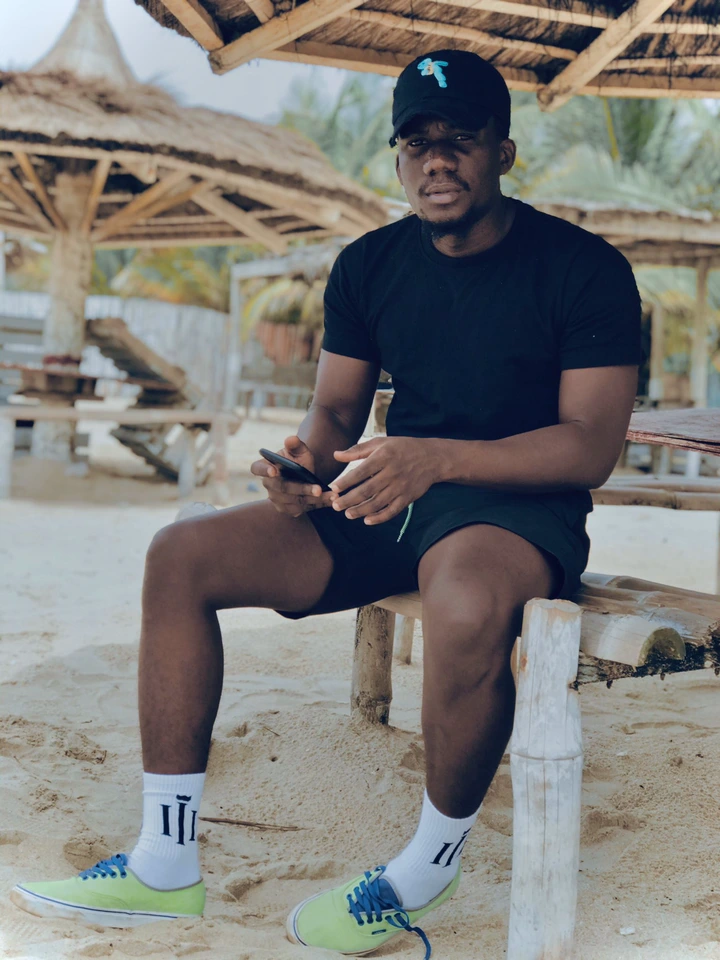 If you have followed the trend of music production, the mention of Paq will make you think of Shatta Wale. He is closer to Shatta Wale and has been doing an amazing production for him. He is behind some of the amazing Shatta Wale's records. "Time no dey", "My level" and "Prophecy" by Shatta Wale was produced by him. Paq also co-produced "Melissa" with Shatta.
13. Possigee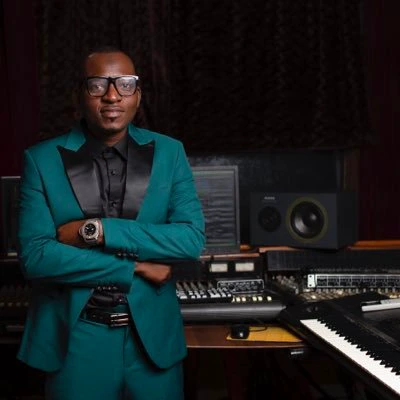 Possigee has also been in the scene for a long time. At a point, he was relaxed but currently, he is on his feet. He contributed to Sarkodie's BlackLove album with his production skills. He is also a genius in mixing.
14. Two Bars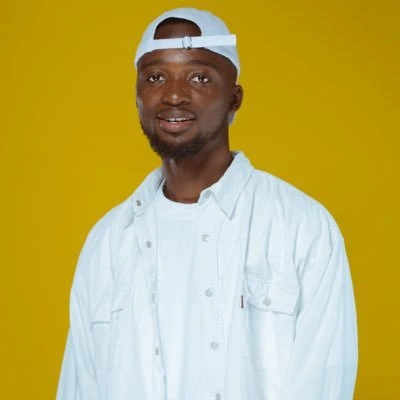 Two Bars shocked the airwaves with "Things Fall Apart" by Kofi Kinaata. He came from nowhere to win many hearts for himself. He is a Tema-base music producer who has also worked under Seshi. After "Things Fall Apart", he didn't end there. He also produced "Zombie" by Kwesi Arthur. He got nominations through his works. He is now one of the hot cakes.
15. Produced By Awaga
Real name Albert McCarthy, Produced By Awaga is an Ashaiman based Ghanaian producer and Sound Engineer. He has produced for the likes of Stonebwoy, DxD, Eye Judah amongst other artistes, with his most notable productions being :
'Live In Love' off Stonebwoy's Livingstone EP (Which had a Grammy Award Consideration).
Enku Lenu and We Made It (featuring Mugeez) and Guy Guy by Stonebwoy
Jah Love, Support and New Year by Eye Judah
'Sugar' by DxD
'Jah Jah' by Netherlands based Ghanaian reggae/dancehall artiste Dominiq.
16. DatBeatGod
Samuel Ohemeng Oware popularly known as DatbeatGod, a name obtain as a result of his hard work as a producer, artist and DJ. He is a 21st century phenomenon and has reinvented music to his own standard.
He has cemented his reputation by producing great songs on Epixode's 3nity Album, widely regarded as an album to die for. Adiepena by Kidi, which is topping charts in the country and the continent of Africa. Back to back hits from dynamic music duo, EeiiNation which consists of himself and his long time friend and business partner, MrBombastic, Trumpet by KurlSongx amongst many other hits and bangers.
Also: How to Get Started in the Eyelash Business
These are the top 16 popular music producers in Ghana However, there other music producers in the system who are also doing a great job. Some of them are Nacy, DJ Breezy, JMJ, Da Maker, ,Chensee Beatz, Samsney, KC Beatz, Atown TSB, Kayso, and a whole lots of them.
Who is the best beat maker in Ghana?
Kaywa
Mix Master Garzy
Willis Beatz
M.O.G. Beatz
Killbeatz
B2
Streetbeatz
Who is the biggest artist in Ghana 2021?
Sarkodie
Who is the best sound engineer in Ghana?
Kaywa
Mix Master Garzy
Willis Beatz
M.O.G. Beatz
Killbeatz
B2
Streetbeatz
How can I find a music producer?
The Music Directory lists producers
Contact producers of bands and songwriters you admire
Ask around at local colleges or studios that run courses in production
Produce yourself and make the most of your engineer