Bonnie Paine, Tim Paine's wife, is a staunch supporter of his husband as his controversy grows in popularity. She is also a registered nurse by profession
Who Is Tim Paine?
Timothy David is an Australian cricketer and also a former captain of the Australia National Cricket Team in Test Cricket. He was born on the 8th December, 1984 in Hobart, Tasmania in Australia.
Tim is married to Bonnie Maggs and they are also blessed with 3 beauiful and wonderful children.
Paine, a graduate of the Australian Cricket Academy, became Australia's youngest-ever contracted player when he signed a rookie deal with Tasmania at the age of 16.
Who Is Bonnie Paine, Tim Paine Wife?
Bonnie Maggs is the beautiful and adorable wife of the Australian Cricketer, Tim Paine. She is also a registered nurse born on 2nd November, 1985. She is currently 36 years old.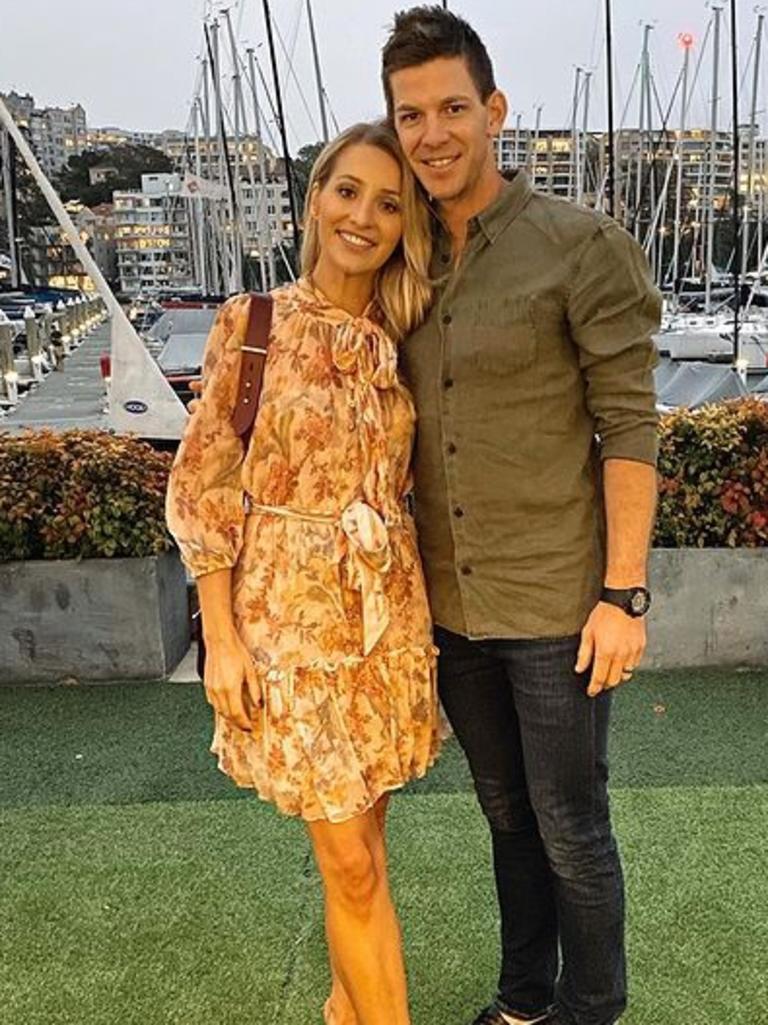 Bonnie also serves as an ambassador for The Studio HQ, a studio offering Reformer and Mat Pilates, Yoga, Barre and Cycle.
Tim Paine and Bonnie Maggs married on April 2, 2016 and have three children together.
Bonnie's husband was the captain of the Australian cricket team until his sexting scandal emerged last week, at which point he quit.
Bonnie Maggs, Tim Paine's wife, is "frustrated" that the cricketer's'sexting issue' has lately come to light, claiming that she has already forgiven her husband and that the situation is still dragging on.
Read Also: Who Is Genevieve Davis? Amy Schneider Girlfriend
Shatta Wale And Burna Boy Who Is The Richest?
Billy Morrisette: Biography and net worth 2021
Bonnie Paine Net Worth
Bonnie Maggs' net worth and earnings are now being investigated, thus they are not available to the general public.
Her spouse, Tim Paine, on the other hand, has a net worth of roughly $6 million dollars.
Source: Xorlali.com